About
Prioleau Alexander is the second most interesting man in the world. When he attempts to scuba dive, the seas part before him. When he skydives, the earth retreats as he approaches. When he speaks, E.F. Hutton listens. When he hungers, women rush to make him a sammich. When he logs onto the internet, Google asks him questions. When he's in Rome, the Romans do as he does. And when he gets an email from Nigeria offering 50 million dollars, it's real. You may discover more through is blog portal, PrioleauAlexander.com. Or not. He gets paid the same either way.
Personal Website
Prioleau Alexander's Blog Posts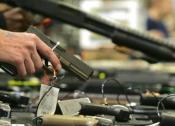 Posted:
Jan 13 2013 - 8:28pm
In the wake of Sandy Hook, there are plenty of passionate arguments about guns, gun control, magazine size, and weapon design. I thought I'd...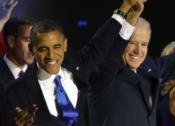 Posted:
Nov 7 2012 - 8:58am
President Obama won re-election last night, and the torch has been passed to a new generation of Americans. People like me who believe in...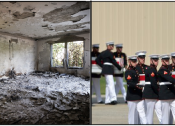 Posted:
Nov 1 2012 - 10:12am
Unless you watch FOX News, you may be completely unaware of a scandal that is unfolding regarding a city in Libya named Benghazi. It is...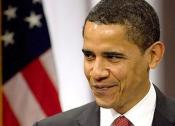 Posted:
Sep 28 2012 - 5:59am
See that image above? That's our president... pointing at you, directing you to take this short quiz. Here's why: A) This one isn't ...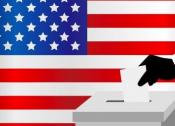 Posted:
Sep 6 2012 - 6:33pm
I'm always amazed when I hear/read/see people connecting a political candidate to their hopes for the future, as if the candidate somehow...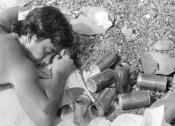 Posted:
Aug 22 2012 - 2:33pm
(Photo: 1980: Carl Seibert, Sun Sentinel / March 2, 2010 ) College students are now back in school, and every year about this...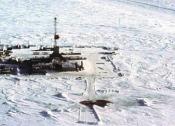 Posted:
Aug 13 2012 - 10:15am
Image courtesy http://www.snopes.com/politics/gasoline/anwr.asp As the Middle East continues to slouch towards Muslim anarchy, and the...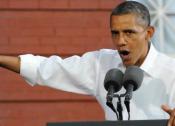 Posted:
Jul 30 2012 - 4:00pm
It is time. Time for me to debate the Chosen One… the One who has all the answers, and seeks to "fundamentally transform" America. And "for the...
Posted:
Jul 27 2012 - 3:07pm
BLOG OF THE WEEK: You might not find his candid, tongue-in-cheek breakdown of the evolution vs. creationism brouhaha in any textbook, but those...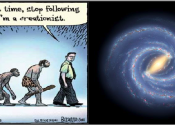 Posted:
Jul 25 2012 - 11:14am
A hotly contested issue on the Internet these days pits Christians against Atheists. One need only bring up the topic of the origin of life, the...