Politics
BY: Thomas Wilkinson
Let's put this plainly. Candidates Elizabeth Colbert-Busch and Mark Sanford had a debate Monday. They are both running for the recently vacated 1st congressional district seat in the United States...
BY: Stephanie Hunt
Last night, like most nights in our hoppin' happening city, where there is always something tugging at my time and interests (an art opening, a poetry reading, a committee meeting, or better...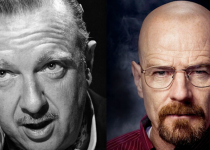 BY: Thomas Wilkinson
Like every one of my holidays, there were three guarantees this past Easter: covered dishes, time spent with the extended family, and my older relatives' insistence that according to Pundit X,...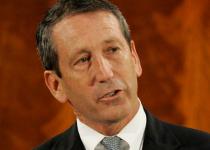 BY: Rory Johnson
So our former South Carolina governor's in hot water... again. Here's the Post & Courier article posted today... Nutshell: He was fishing around the dark exiting Jenny's Sullivan's Island...
BY: Instant Grit
A few weeks ago, Dr. John Abess—a Grit blogger—published this Open Letter to SC Senators Graham & Scott. In it, he requested clarification on the larger-than-typical ammunition purchase by the...
BY: Evans Craddock
This morning, my mom and I had coffee together (read: perks of living with mom). Anyway, we talked about the day ahead and soon the topic of marriage equality came up. I liked what she had to...
BY: John F. Abess
Dear Senators Graham and Scott: I'll make this short. The Department of Homeland Security is frightening me. It is purchasing outrageous amounts of ammunition (1.6 billion rounds) and almost 3...
BY: John F. Abess
We've said it before, and we'll say it again... The best part about editing Grit is we never know what we'll get to read from day to the next. We get lots of creative surprises, and Dr. Abess'...
BY: John F. Abess
There's been much in the news recently about guns and gun violence. By now, all the viewpoints, arguments, and rhetoric are out there for all to consider—moms, politicians, celebs, they've all...
BY: Renae Brabham
I believe the current tone of our nation was first breathed into existence with the exhalation of the phrase "politically correct." The parsing of words slowly fanned the flames of civil unrest...