About
Kinsey Gidick grew up in the desert of Yakima, Washington. And while she still loves to wear her cowboy boots whenever possible, she's called Charleston home since 2002. Reservations are her best recipe and biking is her favorite mode of transportation. When she's not working at Charleston magazine, she's out trying new restaurants, watching indie flicks at the Terrace Theatre, or dishing with friends about the latest Charleston news. Fecklessly Yours is her disjointed account of nothing terribly remarkable.
Kinsey Gidick's Blog Posts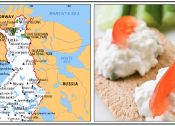 Posted:
May 1 2013 - 10:37am
The first time you see a naked Russian man gently shrouded in a steam bath can be upsetting. But never so much as when it's coupled with the...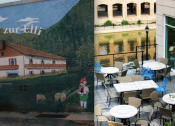 Posted:
Mar 18 2013 - 1:17pm
It hits me every spring. It starts with a sniffle, develops into a fever, and before I know it I've got the itis—or what doctors commonly diagnose as...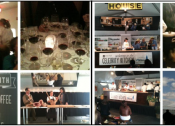 Posted:
Mar 2 2013 - 6:52pm
"I can't tell you the last time I ate that many consecutive servings of protein." I told a friend that this morning as I locked up my bike...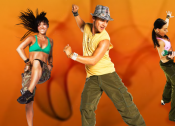 Posted:
Jan 22 2013 - 12:43pm
Latin dance in ill-fitting spandex became my recipe for fitness success sometime during 2011. I'd first discovered salsa in Finland in 2001...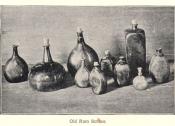 Posted:
Jul 12 2012 - 10:54am
Charleston has had a love affair with rum since the 17th century, albeit a torrid romance appropriated on the backs of slave labor. The drink...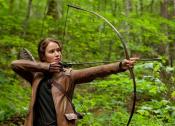 Posted:
May 4 2012 - 11:10am
Whenever I hear the phrase "beach read," visions of an oily Fabio splayed across the title Love's Secret Sniper come to mind. (Not that there's...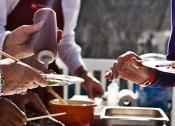 Posted:
Apr 26 2012 - 12:04pm
Each year the team over at the Charleston Wine + Food Festival works for months to organize four days of gastronomic fun. From speakers to celebrity...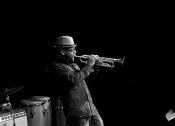 Posted:
Apr 16 2012 - 2:43pm
(photo by Ben Williams, courtesy of Jazz Artists of Charleston) "This is your Blockbuster card." Those were the words out of the bouncer's...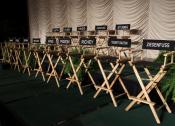 Posted:
Apr 10 2012 - 3:07pm
For every girl who ever wanted to shoot a basketball, dreamed of running the 100-meter dash, or longed to hit a mean serve, there was a woman who...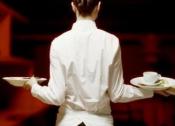 Posted:
Mar 14 2012 - 1:44pm
Since I gave up the word for Lent, I won't say that I'm a foodie. Culinary voyeur is more like it. While my only F&B experience was a summer...