About
Joan McDonald shares her favorite gardening tips and how-tos from her charming, 1940's-era cottage near Hampton Park. Her interest in gardening is well-rooted, fostered by her mother and polished hands-on in the industry of horticulture. In the span of a decade, Joan has launched a high-end boutique, served as a consultant for Bath & Body Works, and dabbled in product design. Most days, you can find McDonald pushing plants, making marmalade from her calamondins, or volunteering as a Clemson Extension Master Gardener. Tune into her blog for growing advice, recipes and projects from her studio.
Joan McDonald's Blog Posts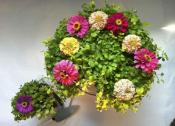 Posted:
May 20 2013 - 3:26pm
Ready for my latest DIY? I like to call this "Jenny's Favorite Chocolate Cake" because the vine growing on the exterior is called Creeping...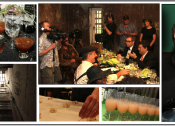 Posted:
Apr 25 2013 - 4:30pm
I attended a L.I.M.E event this past week, which was such a treat that I wanted to try and bring this table to you. If you are not familiar...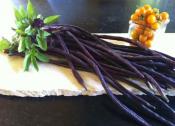 Posted:
Apr 15 2013 - 3:04pm
Hello, Front Yard to Table friends! If you're looking to grow beans this summer, here's one that should always find room in your garden—the...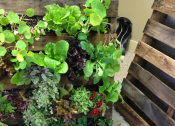 Posted:
Apr 8 2013 - 5:17pm
Big news, big event! The Charleston Horticultural Society is hosting its annual Plantasia. If you haven't been, you do NOT want to miss this. They...
Posted:
Mar 18 2013 - 4:39pm
What's blooming now? I'll show you... I made these arrangements together for a gathering this past weekend. Each one is slightly different to...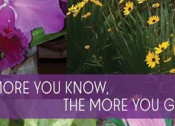 Posted:
Feb 26 2013 - 10:53am
Hello, Front Yard to Table friends! Get ready: a great opportunity to learn more about hands-on gardening in the Lowcountry is coming soon....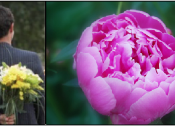 Posted:
Feb 12 2013 - 3:03pm
Did you know that flowers aren't just for show? They're actually a pretty effective form of communication, beyond "Love you, honey." In the...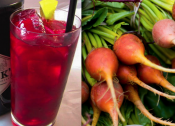 Posted:
Jan 30 2013 - 11:12am
Eating vegetables fresh from the garden can't be beat! I especially love it when dining at another's table makes me feel as if I'm eating from my...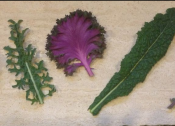 Posted:
Jan 21 2013 - 3:06pm
I love kale. It's ornamental in the garden and crazy delicious in the kitchen! This year I grew five different varieties and now is...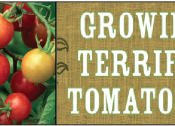 Posted:
Jan 17 2013 - 10:17am
Hello Front Yard to Table Friends! I wanted to let you know about an upcoming gardening event open to all tomato enthusiasts! If you...