Food & Recipes
BY: Instant Grit
COUNTDOWN TO SUMMER! Your Grit guide to Charleston's golden season MONDAY: Summertime Dos & Don'ts TUESDAY: The Best of Poolside WEDNESDAY: Get Your Grill...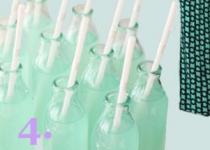 BY: Tara Guérard
Follow my blog with Bloglovin It Finally Feels like Summer! With this warm weather finally moving into Charleston, all I can think about is throwing a summer cocktail party! And it would be so easy...
BY: Ayoka Lucas
Pink, pink, pink! That was the theme of this year's Gibbes Museum of Art Street Party, seen in all the photos in the gallery above. I got to attend the this 4th annual event (held Thursday, May...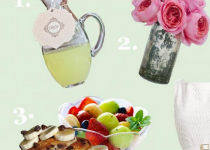 BY: Tara Guérard
Necessities for Mother's Day Brunch this Sunday: 1. Refreshing lemonade champagne. In a glass pitcher, mix two parts champagne with one part lemonade. 2. Flowers for Mom. I recommend a...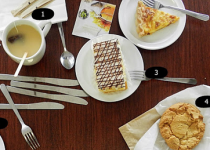 BY: Desmond Kinlaw
So remember the post I did roughly year ago about this awesome bakery that was closing down and fell into a deep gorge, never to return? Well, guess what? They have risen up like a...
BY: Joan McDonald
I attended a L.I.M.E event this past week, which was such a treat that I wanted to try and bring this table to you. If you are not familiar with L.I.M.E. (Local. Impromptu. Moveable. Evening...
BY: Holly Herrick
Early spring so selflessly affords us many wonderful things worth celebrating. The air is sweet with the heady frangrances of jasmine, wisteria, and budding trees—so beautiful they mandate...
BY: Natalie Mason
With summer right around the corner, I am all about eating healthy meals so I can rock a bathing suit (I may not make it into a bikini, but I still want to look damn good in my one piece). I've been...
BY: Renae Brabham
There were a lot of serious life issues going on over the past two weeks. I felt I needed to write... needed to vent. Yet, I was scared to sit at a keyboard, afraid of what would bleed out through...
BY: Holly Herrick
It's been a sweet week in my busy little kitchen. My right arm has been stirring and stirring and stirring the likes of choux pastry and what seem like vats of pastry cream as I get underway...