College of Charleston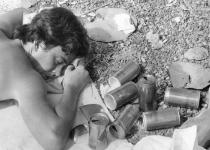 BY: Prioleau Alexander
(Photo: 1980: Carl Seibert, Sun Sentinel / March 2, 2010 ) College students are now back in school, and every year about this time I harken back to my college days at Auburn...
BY: Instant Grit
A 270-year-old book's been discovered in the vault of the Charleston Library Society... But they don't get to keep it. Who does? CofC. The rare book, Dissertation Upon...
BY: Joan Perry
I was taking the short cut through the College of Charleston campus when this beautiful girl with an umbrella walked right into the scene making the photo. Thank you Umbrella Girl!