Chinos & Cheesecake
BY: Desmond Kinlaw
About a month ago, the #Menswear blogosphere lit on fire with the news of a collaboration on the horizon between UNIQLO, the Japanese retailer with high-quality looks at low...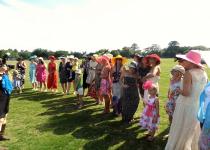 BY: Desmond Kinlaw
The spring match at Hyde Park Polo Club on Sunday had a very big turnout, which surprised me considering it was Mother's Day. It just goes to show that the Charleston community is hungry for more...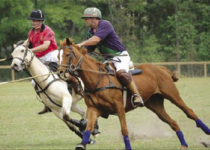 BY: Desmond Kinlaw
This Sunday is the annual Spring Invitational Polo Match in Ravenel (find details at bottom of this post). While the sport of polo is known as the sport of kings, it's also known for its ability to...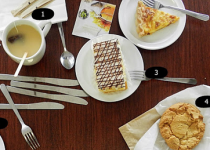 BY: Desmond Kinlaw
So remember the post I did roughly year ago about this awesome bakery that was closing down and fell into a deep gorge, never to return? Well, guess what? They have risen up like a...
BY: Instant Grit
Desmond Kinlaw's five-part "Spring's Essential Trends" series offered just the reminders we needed, didn't it? For instance, we always appreciate a reminder to the gents to take a risk. To...
BY: Desmond Kinlaw
This last essential will most likely end up being one of your more expensive purchases of the season. However, it's one that will stay with you for quite some time. It can even become your best...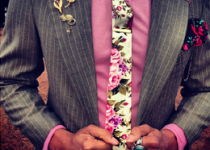 BY: Desmond Kinlaw
After six months of lifeless, bare trees, this next trend helps remind everyone that blooming season is here. Looking to add a little punch around your neck? Cop yourself a floral tie. ...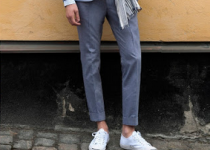 BY: Desmond Kinlaw
After wearing boots and wingtips all winter, it's time to give the feet a break. Let them enjoy a change of pace and lighten the load a bit. How do you do that? If your answer is flip-flops, then I'm...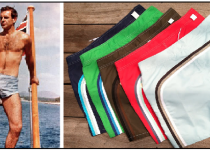 BY: Desmond Kinlaw
The way things work in the Southeast is that we kind of skip the 70-degree weather days. It's just a satanic transition from the 50s to the 80s, which basically means we're now in beach season....
BY: Desmond Kinlaw
The skies have opened up for us in Charleston and spring is finally here. So it's time to break out all the fun clothes you've had stored away since September. It's also time to do a little...