Andrew C. Petersen
BY: Andrew C. Petersen
What would I be without my makeup brushes? From the beauty beginner to the all-out makeup maven, owning and using brushes when creating a beauty look is so important and should come naturally...
BY: Andrew C. Petersen
A fabulous new beauty bar called Pink Dot has opened on Meeting Street and upon first visit, I am in love! They even have a seating area for the men—when you sit, you automatically get a beer...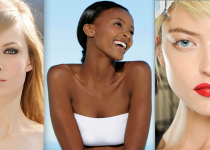 BY: Andrew C. Petersen
Click… Click... Click... The streets of Charleston are abuzz with the sounds of fabulous motion. The horse-drawn carriages that tool locals and tourists around our fair city have been drowned out by...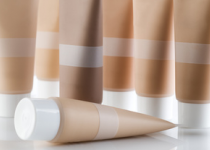 BY: Andrew C. Petersen
Winter is certainly here! Cold and dry are the two sensations I feel when I open my door and hit King Street. I know most of you have changed your clothing to match the season, but have you changed...
BY: Andrew C. Petersen
Dull, gray, cold weather has not been the only obstacle that my fair ladies have been dealing with. The real enemy of the season is dull, lackluster skin that this weather brings to the usually fresh...
BY: Andrew C. Petersen
Be it sheer and sultry or opaque and sexy, it's official: Ravishing Red is the must-have lip color of the season. Timeless, sophisticated, sometimes erotic, and always alluring, reds are what this...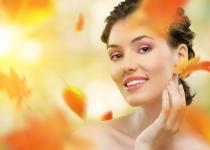 BY: Andrew C. Petersen
Rushing to make an appointment early Monday morning, I threw my front door open and scurried outside. I had not made it five feet before the briskness of the cold front slapped me across the face. I...
BY: Andrew C. Petersen
Tick-tock goes the clock! As the years pile up, so can the sunspots and wrinkles. But don't fret about turning another year older—turn that frown around and embrace another gorgeous year! Like a...
BY: Andrew C. Petersen
I have been so overwhelmed lately with work, with catching up with friends, with keeping up with life, that I have let one of the most important routines in my life suffer. Cleansing my skin. Can...
BY: Andrew C. Petersen
Be a lamb and forget the rain for a moment. Didn't you feel a hint of fall in the air before all this madness descended? I don't want to get ahead of myself, but I could swear the subtle...